I am an Enneagram 8 with a deep passion and love for reading and traveling, who also finds great pleasure in sitting on my front porch, nestled in my rocking chair. I am married to the love of my life, Nic, and we share our lives with our beloved pets, our doodle Harvey and cat Pippin.
I have an innate ability to romanticize every aspect of life, which translates into my work as a wedding and couples photographer. Nothing is more fulfilling than capturing the special moments of a couple's life through the lens of my camera. My ultimate goal is to create a timeless brand that evokes a sense of old-world romance and nostalgia.
Capturing and sharing your love story through photos is the most incredible honor of my life. I sincerely hope my work captures the beauty of my client's special moments and brings a touch of magic and enchantment to their lives.
Here's what to expect from me
We all know decisions are difficult. Especially when it comes to your pictures. This is where I come in. My goal is to take the stress off of you so you can enjoy making memories. Don't know what poses you like? I got you. Don't know what styles to do? It's cool, I got you. You will experience more than just a photo shoot. Imagine a date you won't forget, with picture proof. Here are some of my top qualities you will appreciate.
Schedule Initial Consultation
Our process begins with an initial consultation, where I get to know you as a couple and understand your vision for your special day. We'll discuss your preferences, style, and any specific shots or moments you want to capture.
Prepare Tailored Photography Plan
After the initial consultation, we'll create a customized photography plan that aligns with your wedding timeline and preferences. This plan will outline the key moments and locations to be captured, as well as any specific shots or poses you desire. We'll collaborate to ensure that all the important details are considered, from the pre-ceremony preparations to the ceremony itself, the reception, and everything in between. Our goal is to capture the essence and emotions of your wedding day, telling the story of your love and celebration through stunning imagery.
Experience an Unforgettable Wedding Day
On your wedding day, we'll arrive fully prepared, equipped with state-of-the-art photography gear and a keen eye for capturing every significant moment. We will blend seamlessly into the background, capturing candid and authentic shots while also providing gentle guidance for posed portraits. We'll work diligently to ensure that your wedding day experience is stress-free and enjoyable, allowing you to fully immerse yourself in the joy and celebration. From capturing the exchange of vows to the first dance and heartfelt speeches, we'll be there to document each precious memory.
Delivery of Seamless Photos to Enjoy Forever
Once we have meticulously captured the magical moments of your wedding day, our dedication to your satisfaction doesn't end there. We understand the anticipation of seeing your photos and sharing them with your loved ones. That's why we have a streamlined photo delivery process to ensure a seamless experience.
After post-processing and editing, we carefully curate and organize your photos, selecting the best shots that beautifully reflect the essence of your wedding. We take pride in our attention to detail, enhancing the colors, composition, and overall aesthetics to create stunning visual memories. To deliver your photos, we offer a secure and convenient online gallery. This gallery will be personalized for you, where you can easily view, download, and share your images with family and friends.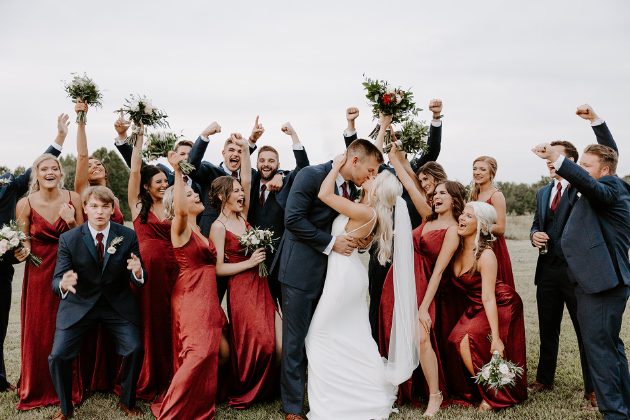 I had the honor of capturing Shannon and Chase's beautiful June wedding in Franklin, TN. The couple had quite a unique ceremony due Chase's position in the Navy. Although he was deployed across the country, they knew they wanted to get married but had no idea of when or how that could happen. For months, Shannon collected decorations and ideas and saved them for when Chase could be granted leave to use for their big day. After waiting for what probably seemed like forever, Chase finally got the news that his leave was granted! And in just 30 days, they put together the best "pop up" wedding I've ever seen! They chose to do a reveal before the ceremony, which would be the first time they had seen each other in person in months. There was not a dry eye in sight. The thoughtful bride had custom handkerchiefs made for the day, which was a good thing because they went to great use. After the first look they decided to do something I've never seen before in my time as a wedding photographer. They read their handwritten vows to one another in the presence of only their bridal party and families before the ceremony. It was such a beautiful moment. This will forever be one of my favorite wedding ceremonies. I owe the biggest thanks to Shannon and Chase for choosing me to be part of such a memorable day. I also want to thank you both for the sacrifices that your family endures for the rest of our freedom. Your service and sacrifice do not go unnoticed.

I've known Blake for most of my life, and in meeting Olivia Cate, I knew exactly why he chose her as his wife. Even in the summer heat, their sweet chapel ceremony with shared communion was nothing short of perfect. It was followed by one of the most memorable receptions I've ever attended. 300 guests danced the night away with ice cream in hand. Ice cream served up by none other than Sweet Jordan's Special Team Members. Sweet Jordan's is a company founded in Paris TN, who hire members with the motto "Focusing on the abilities, not the disabilities". These team members have become family to Blake and Olivia Cate. Sweet Jordan himself caught the garter! These two are building a legacy of kindness together wherever they go. They are leaders, friends to many, and hold a passion for furthering the Kingdom. I can't wait to witness the good that come from these two. I am so thankful to have played a part in their big day!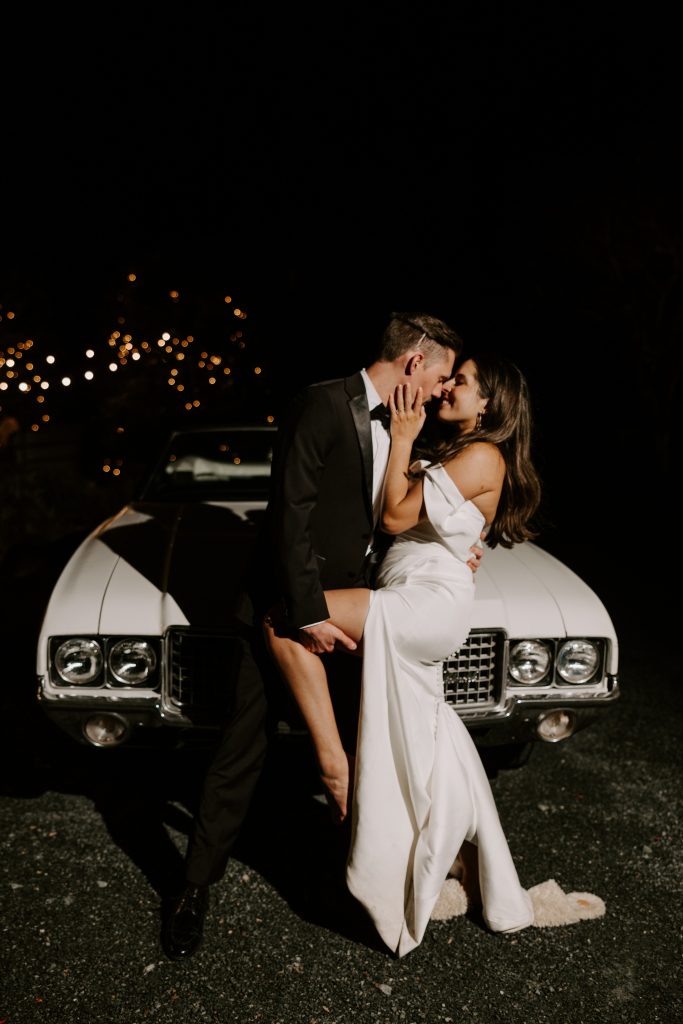 Courtnie is AMAZING !!!! She and her husband are the best team & they made my wedding day so FUN & stress free !! I only have my sneaks back from our 10/15 wedding so far but when I say I can't stop staring at them, I'm 100% serious. She gave me the best memories and I'm so happy we chose her to capture our wedding day & engagement session. 10000/10 recommend Courtnie!!
Rachel Parks
Courtnie was the very first vendor that I hired and I will always be thankful that I did!! We met her for our engagement photos over a year ago when she drove all the way to Nashville. We knew we had made the right decision when we received our engagement photos back - they were beautiful and done being edited in such a timely, professional manner. When our wedding day came around, we once again found ourselves beyond impressed with Courtnie - she had so many great ideas and the timeline was perfect. Our wedding photos are phenomenal. We received a sneak peek less than 12 hours after our wedding had ended and received our full gallery in less than a month!!!!! Not only are her photos absolutely stunning, but she is also sweet, responsive, and truly cares for each of her brides.
Madison Watkins
I can't recommend Courtnie enough! She was our wedding photographer and truly captured the most amazing pictures! She was so amazing to work with and made our wedding day go so smooth! She went above and beyond for us! She delivered the most beautiful wedding pictures and way faster than we expected! We love love love her! We will be using her for all of us pictures in future!
Nancy Hawkins
She was very professional, easy to work with, and captured our wedding better than I ever could have imagined. Courtnie will definitely be my photographer for everything here on out! Price point is amazing and she got our wedding gallery back very quickly. Much faster than other photographers I had talked to. I loved that she had different packages to choose from to fit different budgets but even the lowest budget package did not skimp on anything. So if you're looking for a wedding photographer...just go ahead and send her a message. You will NOT regret it!"
Amelia Franks
Courtnie was the most helpful person on my wedding day! She went above and beyond, not just with pictures, but also making sure I had my life together and able to get from place to place. She even helped me put my veil in my hair because no one could figure out the bobby pins. If you are wanting to have someone who will be so kind and helpful take your pictures, you HAVE to book Courtnie!! Her pictures are absolutely phenomenal as well.
Haley Ewoldt
Courtnie is truly the best photographer there is! I knew when I first reached out to her that she was different than anyone else I had reached out to before. She eased all my nerves, she made me feel so comfortable and beautiful. She came in on my wedding day with a plan and was able to capture everything I wanted and more. She captured photos that I will treasure for a lifetime! She is so talented and creative, and makes you feel like the most beautiful bride in the world! I can't recommend Courtnie enough, I have had many many people reach out and ask me who my photographer was because of how beautiful her work is! The one thing you will be glad you do on your wedding day is choosing Courtnie as your photographer!
Brooke Bandy
My husband and I could not imagine our engagement and wedding experience without Courtnie! She instantly felt like a friend we were meeting to hang out with instead of someone we hired to do a job. Her work is so beautiful and she really does have a talent for capturing those little moments that represent who you are as a couple. I can't wait to have her take all of our future pictures as our family grows.
Elisha Spencer
Courtnie Welch Photography is incredible! We had a great experience with her! She helped pull a surprise engagement photo shoot then made out wedding pictures look like a fairytale. She is very detailed with a schedule and list of shots to get. She even gave us a sneak peek of wedding photos that night of the wedding. We would definitely recommend to everyone. Just let a look at her photos and you will fall in love.
Kaitlin Holmes
Gene and I are forever grateful that we chose Courtnie to take our wedding pictures. We have been obsessing over these pictures since the day we got them back. The quality is absolutely incredible! The day of the wedding I felt so much at ease. I knew we had nothing to worry about because Courtnie always does such an outstanding job. It was so nice to get our engagement session included with our wedding package. I also loved how she made a timeline for the day of the wedding. It made our day run so much smoother. She is so patient & kind to everybody that she meets. We 10/10 recommend CWP. She made our wedding day an absolute dream!
Kelli Brown